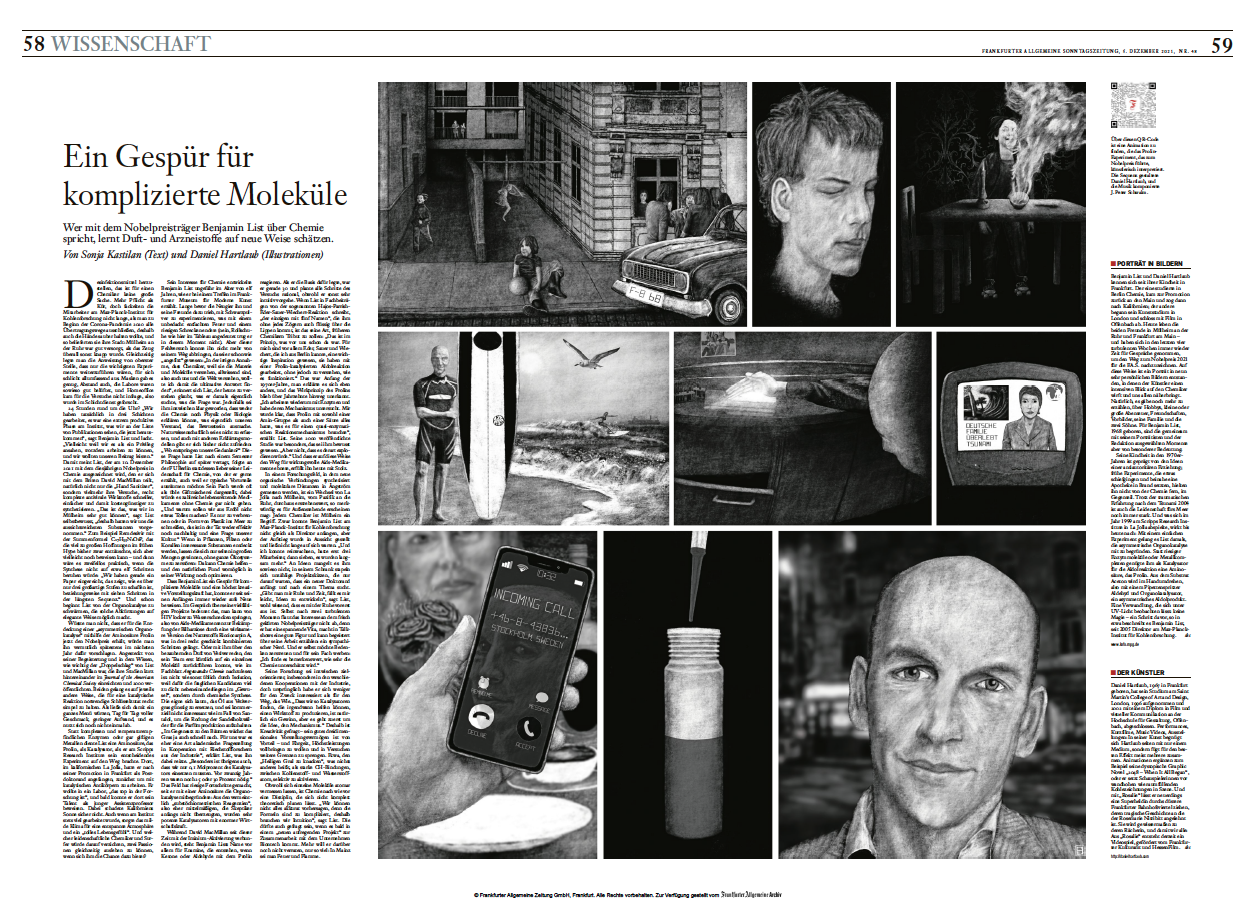 In collaboration with the the science section of German newspaper Frankfurter Allgemeine Sonntagszeitung (FAS) 9 different drawings and a short animated film depicting selected moments of the life of 2021 Nobel Prize Winner in Chemistry Benjamin List.
I've known Ben for many years, so the idea was to portrait his life and work not only with written words (by Sonja Kastilan) but also with 9 different drawings, also resulting in "Tanz der Moleküle", a short animated film with a musical score by J Peter Schwalm. The Film was made available to the reader by scanning a QR-Code as part of the printed Article.
Click here to read the article online.
Tanz der Moleküle
Digital animation
Length:  29 sec
Drawings/Editing: Daniel Hartlaub
Music (video): J Peter Schwalm